Hinge Kit Installation
During the exhaust cleaning service your Up-Blast fan has to be tilted back in order to access the vertical duct of the system. If the exhaust fan is not equipped with a hinge kit, the fan has to be lifted off the duct curbing and laid to the side on the roof top. The fan is made of a pliable spun aluminum that is easily damaged. Over time continued service can cause damage to the fan, causing it to be replaced. At Hood Boss we highly recommend that code* is followed and a hinge kit is installed to protect your equipment. There are different types of hinge kits that can be installed at different prices to fit any budget.
Quick-Fit Econo Super Hinge
The patented Quick Fit Econo Super Hinge™ provides access to rooftop up-blast exhaust fans and is perfect for the smaller fans on the market. Designed specifically for smaller up-blast exhaust  fans with a total weight of less than 25 pounds. The Econo Super Hinge™ features the Quick Fit mounting system that allows users to install this version while the fan is still running. Hinged up-blast exhaust fans are required for commercial exhaust systems to be NFPA 96 compliant. The NFPA 96 requirements state the following code for hinging compliance:
Hinged commercial up-blast exhaust fans are required for compliance
Service hold-open retainers are required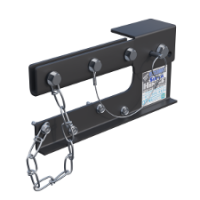 The Super Hinge™ Service Hold Open Retention System is patented and built into all variations of the Super Hinge™ Fan Hinge System. The Quick Fit Econo Super Hinge™ is manufactured with the same durable materials as our Super Hinge™ and made at the same factory in the USA.
Allows for single-person opening of an up-blast exhaust fan
Creates a more stable foundation for fan opening
Creates a safer working environment
The built-in service hold-open retainer secures the hinge into a locked position during servicing
Creates a more secure seal and better airflow
Prolongs the life of fan by reinforcing the base of the fan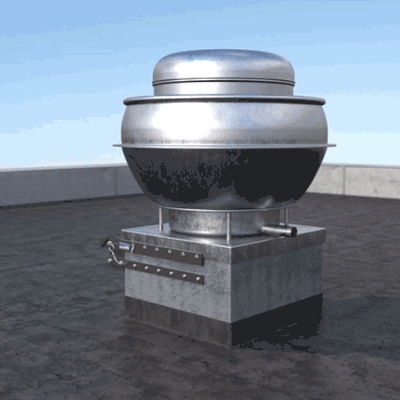 Easy Clean Wastewater Hinge
Omni Containment Systems brings you the next generation of hinging and fan cleaning waste-water management in one application, the Quick-Fit EZ Clean Super Hinge™. By combining our patented Super Hinge™ technology with a new Jason Wellman inspired pivot system, Omni has created a hinge that is not only fully NFPA 96 compliant with hinge and service hold-open retention codes, but also resolves on the roof wastewater issues. When coupled with our industry leading Grease Gutter™, Roof Guardian™, Grease Box™, or EFI-360™, you and your customer now have a guaranteed rooftop protection systems (even during cleanings).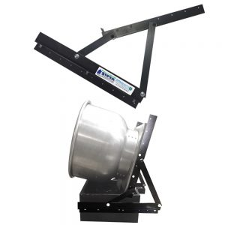 *Stated in NFPA 96 Code
8.1.1.1 – Approved up-blast fans with motors surrounded by the airstream shall be hinged, supplied with flexible weatherproof electrical cable and service hold-open retainers, and listed for this use.